30×40 north-facing house plans with elevation
This is a 30×40 house plan. In this 30×40 north facing house plans, special care has been taken of the parking area, the parking area has been made such that the car can be parked easily and there is not much problem in taking the car in and out. It is very important to have parking in the house because nowadays everyone has a car and the problem becomes where to park. Therefore, while building a house, always keep in mind that the parking area must be made.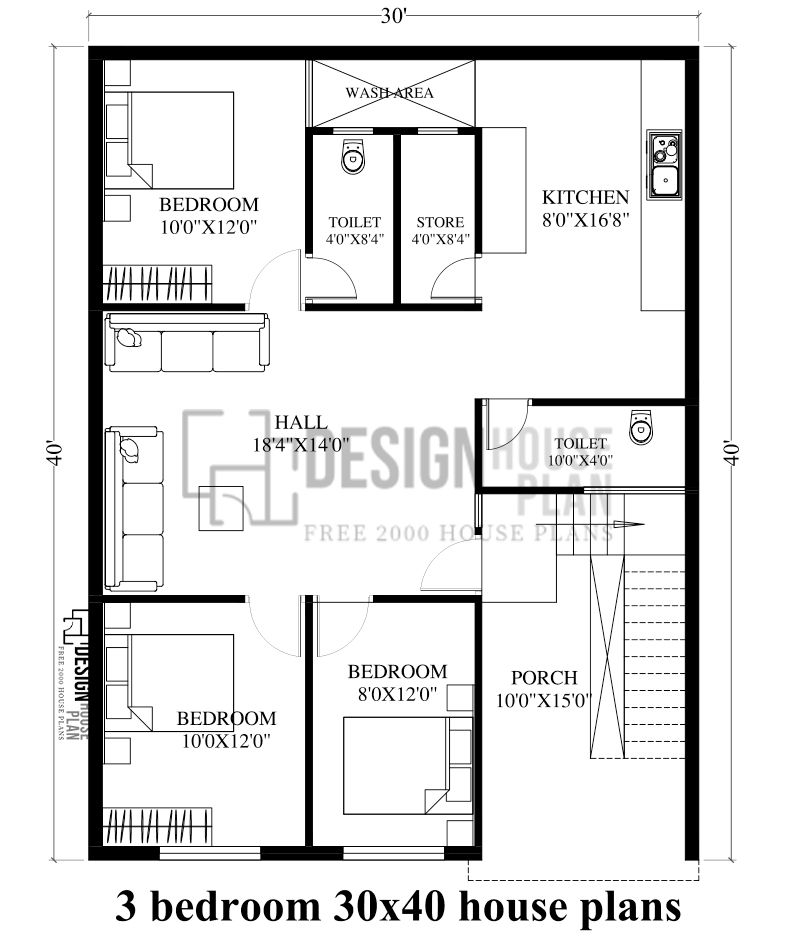 Now let's move on to the plan of the house which is of 30×40 north facing house plans 2BHK and also has a separate room for worship. The parking area comes first in the plan, this design has been specially designed, along with the parking area, the parking area is 15×10, in which the car can be easily parked here, gardening can also be done when flowers are in the trees. It looks so good.
After this comes the living room, whose size is 18×14, this room is very big in size, in which you can keep sofa set, coughs, whatever you want to keep or if you want to keep all these things can be kept. After this comes the master bedroom, whose size is 15×15, in this room a double bed can also be kept, even after that there will be a lot of space in which wardrobe and dressing table can be kept.
North facing house Vastu plan 30×40 duplex
Now comes the kitchen whose size is 8×7, it is a modular kitchen and there is a chimney along with it, the size of the kitchen is definitely small, but it is absolutely the best, what to do even after having a bigger kitchen, just have to do more cleaning of the kitchen. There is also a worship room nearby, whose size is 3×5, this size is enough to keep the house of worship. After this comes the next bedroom, whose size is 15×12, in this room also you can keep a double bed and can keep all the other items, even after that there is a lot of space left in the room.
30×40 house plans pdf
In this design, there is no room in any room. Now there is a very common washroom, whose size is 4×5, it has an attached lat bath and there is also a place for a washbasin on the front side. The staircase is also made inside the house, where the size of the stairs is made, the size of that place is 5×10, racks can also be made under the stairs in which they can keep the same.
30×40 north-facing house plans with elevation
for more information click here
30×40 duplex house plans east facing